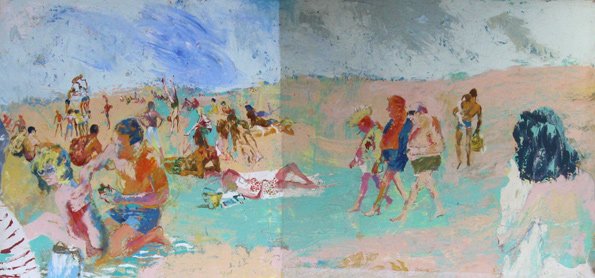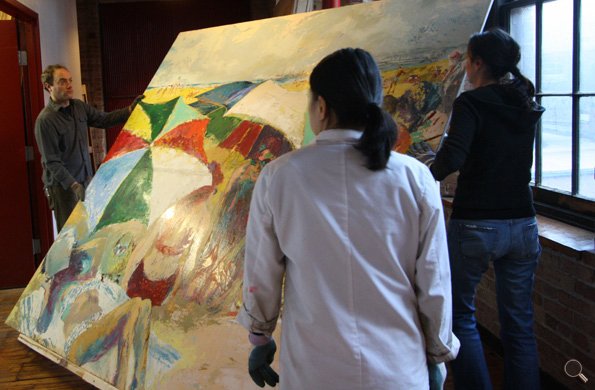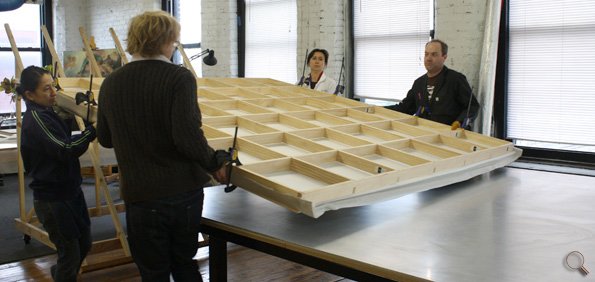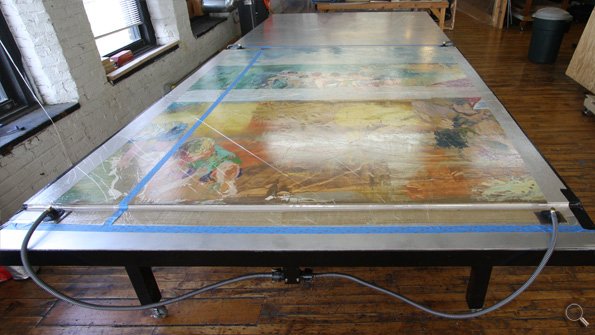 The LeRoy Neiman Center
At 56 feet long, LeRoy Neiman's Summertime Along the Indiana Dunes is the largest painting this celebrated artist ever created. It was originally installed in the Mercantile National Bank in Hammond IN, but recently the artist donated this large mural on panel to be placed in the School of the Art Institute's LeRoy Neiman Center.
Parma took care of deinstallation, removed and replaced the heavy supports, then cleaned and installed the mural in its new home. Special "cradles" were built to help support the panels throughout the process.
LeRoy Neiman
"Summertime along the Indiana Dunes"
1965
Enamel on Panel
Seven (7) panels comprising the 8′ H x 56′ W mural.